Honoree
Klaus Agthe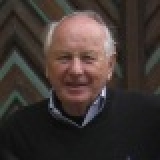 AWARDS
Thomas Hart Benton Mural Medallion (1992)

International Council Dinner
Location: Bloomington
Presenter: Thomas Ehrlich

Kelley School of Business Academy of Alumni Fellows (1978)

Indiana University Bloomington

BIOGRAPHY
Klaus E. Agthe, Ph.D., is a former business executive and author. He was born in Germany and first came to the United States for a year in 1956 as part of a post-graduate study abroad program at Indiana University Kelley School of Business. He received his doctorate at the Technical University of Berlin in 1958.
After graduation, he worked at Standard Elektrik Lorenz in Stuttgart, Germany. In 1966, Agthe joined the Schmalbach-Lubeca company, eventually ascending to the executive board. Agthe moved to the USA in 1976 and became the vice president and general manager of the International Operations Development at Continental Can International Corporation in Stamford, Connecticut. In 1983, he became the CEO of the U.S. subsidiary of Brown, Boveri & Cie, a position which he retained until the German Reunification in the early 1990s, briefly moving back to Germany afterwards. When he retuned to the United States in 1992, Agthe the rest of his career as an independent consultant and serving on a variety of boards such as the Board of Directors of Yellow Freight and VIAG North America. He retired in 2005 and currently lives both in Connecticut and Florida.
In retirement, Agthe has spent his time writing several books, including his autobiography, "Shadows of War - A German Live in the Century of Extremes" in 2008.