Honoree
Fulu Yang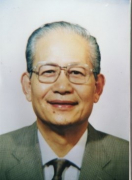 AWARDS
Thomas Hart Benton Mural Medallion (1990)

Meeting with President of the Institute for Physical Education in Beijing, China
Location: Bloomington
Presenter: Thomas Ehrlich

BIOGRAPHY
Fulu Yang graduated from Wuhan University's Department of Electrical Engineering in 1950, played professionally for the Chinese national team in 1952, and served as assistant coach and then head coach of the Chinese national women's basketball team and the Beijing women's basketball team from 1954 to 1965. A successful basketball coach, Yang's teams have won the First Emerging Forces Games Championship (1963), the National League A Championship, and the First National Games Championship four consecutive times.
After Yang retired from coaching, he took on a number of roles at the Chinese National Commission of Sport (now the General Administration of Sport of China, the ministry-level government agency in charge of all sport-related affairs in China). He served as national basketball team leader (1965-1972), propaganda department head, education department director, State Sports Commission's deputy director of the science and education department (1975-1985), and Beijing Institute of Physical Education's dean (1985-1992). He was elected a member of the All China Sports Federation's standing committee and the Chinese Basketball Association's vice chairman, and selected as one of New China's top 50 basketball players in 1999.
Yang was also president of the Beijing Institute of Physical Education (now Beijing Sports University) from 1985 to 1992. During his presidency, Yang was awarded the Thomas Hart Benton Mural Medallion by President Thomas Ehrlich during a visit to Beijing in 1990.