Honoree
Scott A. Shapiro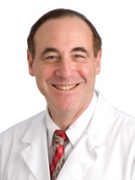 AWARDS
Presidents Circle Laurel Pin (2018)

Benefactor

Titled Professor (2004)

Robert L. Campbell Professor of Neurological Surgery
Indiana University Purdue University Indianapolis (IUPUI)
School of Medicine
Department of Neurosurgery

BIOGRAPHY
Dr. Scott Shapiro received his B.S. in Physiology with minors in chemistry and physics from the University of Illinois at Urbana-Champaign in 1977 and his M.D. from Indian University School of Medicine in 1981, where he also completed a surgical internship and a residency in neurosurgery.
Shapiro joined the faculty of the IU School of Medicine in 1987 as assistant profession, rising through the ranks to professor in 1997. He operated on Lance Armstrong's brain to remove two tumors and was subsequently featured in his best-selling book, It's Not About the Bike. In 2004, Dr. Shapiro was named the inaugural Robert L. Campbell Professor of Neurological Surgery, and, in 2009, became the program director for neurosurgery residency, a position he still holds. Dr. Shapiro is actively involved in basic and clinical research on the infusion of brain-derived neurotrophic factor to treat ALS and spinal cord injury, oscillating field stimulation in the treatment of human spinal cord injury, and polyethylene glycol in the experimental treatment of spinal cord injury. He pioneered novel techniques in cervical spine fusions that have proven to be the most successful techniques with fewest problems and is presently done by the overwhelming majority of spine surgeons in the United States.
Shapiro is a diplomat of the American Board of Neurological Surgery, fellow of the American College of Surgeons, member of the American Association of Neurological Surgeons, Congress of Neurosurgeons, Society of Neurological Surgery, Association for Academic Surgery, Joint Spine Section, Joint Cerebrovascular Section, Joint Tumor Section, AMA, ISMA, and is former president of the Indiana Neurosurgical Association.
Over the years, Shapiro has generously supported numerous initiatives at the School of Medicine, including the Campbell and Nelson professorships and the Mealey Lecture. Recently he too the next step and established the Scott Shapiro Chair in Neurological Surgery.