Honoree
Lilly Endowment Inc.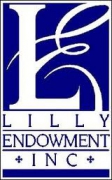 AWARDS
University Medal (2011)

Private Lilly House Ceremony
Presenter: Michael A. McRobbie

IUPUI Spirit of Philanthropy Award (2009)
IUPUI Spirit of Philanthropy Award (1990)
IUPUI Spirit of Philanthropy Award (1989)
BIOGRAPHY
Lilly Endowment Inc. is an Indianapolis-based, private philanthropic foundation created in 1937 by three members of the Lilly family -- J.K. Lilly Sr. and sons J.K. Jr. and Eli -- through gifts of stock in their pharmaceutical business, Eli Lilly and Company. Gifts of stock in Eli Lilly and Company remain the financial bedrock of the Endowment. It is, however, a separate entity from the company, with a distinct governing board, staff and location.
In keeping with the wishes of the three founders, Lilly Endowment exists to support the causes of religion, education and community development. The Endowment affords special emphasis to projects that benefit young people and promote leadership education and financial self-sufficiency in the nonprofit, charitable sector. The foremost priority of the Endowment's founders was to help the people of their city and state build a better life. Although the Endowment also supports efforts of national significance and an occasional international project, we remain primarily committed to our hometown, Indianapolis, and home state, Indiana.
In 2009, in the spirit of the 40th Anniversary of IUPUI, IUPUI honored the most transformational donor over the course of its history--the Lilly Endowment, Inc. A transformational gift is one that dramatically improves quality and effectiveness. The Lilly Endowment has made a series of transformational gifts that have propelled the campus forward in key mission areas by investing strategically in the future of the campus - gifts that helped establish the Center on Philanthropy; Center on Urban Policy and the Environment, and Center for the Study of Religion and American Culture; the Indiana Genomics Initiative; facilities, such as the IUPUI University Library; and several statewide initiatives that included IUPUI as a partner, such as the Woodrow Wilson Indiana Teaching Fellowships. In establishing the Lilly Endowment, the Lilly family's priority was to help provide the people of our city and state with opportunities to build a better life. In fulfilling its mission, the Lilly Endowment has been a constant supporter and has stimulated IUPUI to strive for excellence through education, research, and civic engagement.