Honoree
Mark Hill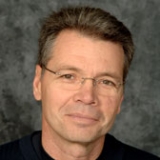 AWARDS
Partners in Philanthropy (2011)

Cornerstone Award

School of Informatics Distinguished Service Award (2009)

Indiana University Purdue University Indianapolis (IUPUI)
School of Informatics
M.B.A.

IUPUI Spirit of Philanthropy Award (2003)
BIOGRAPHY
Mark Hill is an adjunct professor at the School of Informatics and former chair of its Dean's Advisory Council, serves on the board of directors of numerous companies, and is the current chairperson for Techpoint, Indiana's premier initiative for growing Indiana's thriving tech-based economy. At the request of the last three governors, he has served Indiana in various capacities.
Hill has combined a stellar business career with outstanding service to IU and Indiana. His understanding of financial services and the impact of technology have made him a well-respected expert. Hill and his wife, Karen Baker Hill, founded and ran Baker Hill in 1983 until the company was acquired by Experian in 2005. Today they are managing partners of Collina Ventures, a private investment firm serving technology companies in central Indiana. Originally from Fort Wayne, he holds a BBA from the University of Notre Dame and a Master of Business Administration from IU.