Honoree
Nathan J. Feltman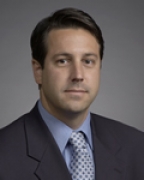 AWARDS
Bicentennial Medal (2019)
McKinney School of Law Distinguished Alumni Award (2018)

Indiana University Purdue University Indianapolis (IUPUI)
Robert H. McKinney School of Law
B.S., B.A., 1992; J.D., 1994

College of Arts and Sciences Outstanding Young Alumni Award (2006)

Indiana University Bloomington
College of Arts and Sciences
Department of Political Science
B.S., 1992; J.D., 1994

BIOGRAPHY
Nate Feltman was raised in Mishawaka, Indiana but he took quite a detour before returning to Indiana and taking a path that very recently led to his appointment as Indiana's next Secretary of Commerce in September 2006.
Feltman earned bachelor's degrees in political science and business from Indiana University in 1992. As part of his studies, he took classes in Russian language and traveled to the Soviet Union in 1990 with an IU language summer program. The experience convinced him to learn more about the country, and he decided to combine that interest with his goal of pursuing a career in law.
After graduating from the IU School of Law-Indianapolis in 1994, Feltman earned a master's degree in Russian law at the Institute of State and Law, Russian Academy of Sciences in Moscow. He went on to work for the international law firm Baker & McKenzie, representing international companies desiring to enter the Russian market.
Feltman returned to the United States after three years living and working in Russia, settling in Chicago as an attorney, and eventually a partner, with the international law firm Altheimer & Grey. In 2003, he decided to return to Indiana to practice domestic and international business law as a partner with the law firm Ice Miller in Indianapolis.
Long interested in public service, Feltman accepted a position with the new Indiana Economic Development Corporation, after the election of Gov. Mitch Daniels in early 2005, as executive vice president and general counsel. The IEDC replaced the former Department of Commerce as the premier entity charged with statewide economic development, with Daniels chairing its board of directors. Feltman played the lead role in the creation of the governor's strategic economic development plan, Accelerating Growth, and has been part of the lead negotiating team that has brought new jobs to Indiana with such companies as Rolls Royce, Honda, Nestle, Pfizer, Toyota and Sysco. Feltman's work at the IEDC led to his recent appointment as Indiana's next Secretary of Commerce.