Honoree
Jeff Richardson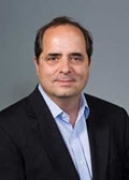 AWARDS
LGBTQ+ Distinguished Alumni Award (2019)
Distinguished Alumni Service Award (2017)

Indiana University Bloomington

Maurer School of Law Academy of Law Alumni Fellows (2010)
School of Public & Environmental Affairs Distinguished Alumni Awards (2005)

Indiana University Bloomington
College of Arts and Sciences, Maurer School of Law, SPEA
History
B.A. 1973, J.D. 1977, M.P.A. 1981

Maurer School of Law Distinguished Service Award (2004)

Indiana University Bloomington
J.D., 1977

BIOGRAPHY
Jeff Richardson is the Vice President of the Abbott Fund, where he has worked since 2000. He oversees the Fund's Global Health Access program throughout the developing world, which includes programs in the areas of HIV/AIDS, maternal child health, nutrition, and neglected diseases.
Previously Richardson served as a managing director for the Global Health Care Practice at Burson-Marsteller, a global communications and public affairs firm. Before that he was executive director at GMHC, the nation's largest not-for-profit provider of HIV/AIDS services. He served under Governor Evan Bayh for four years as Secretary of the Indiana Family and Social Services Administration and, prior to that position, as Commissioner of the Indiana Department of Human Services. He started his professional career at Eli Lilly & Company.
Richardson has been an adjunct professor at Indiana University and the City University of New York. Currently, he is a guest lecturer on global health issues at Northwestern University.
Richardson holds a BA in History, an MPA in Public Affairs Management, and a JD from Indiana University.