Honoree
Cathryn V. Deal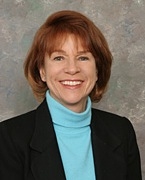 AWARDS
IUAA President's Award (1994)

B.A., J.D.

BIOGRAPHY
Cathryn Deal is an associate professor of law at Hamline Univesity School of Law in St. Paul, MN. She currently teaches courses on taxation and non-profit organizations while serving as the director of the practicum externship program at the school. She also directs its Competitions Program and acts as the faculty advisor for the school's Taxation Moot Court Competition team. During her time at the university, Deal has developed and taught the Small Business/Nonprofit Clinic, served as the director of legal research and writing program, and taught both undergraduate writing and business law courses.
Deal is active in the Twin Cities community. She has served on several nonprofit boards, was a hearing officer for Minneapolis housing appeals, and was a staff member of UNICEF-Atlanta during its Summer Olympic Games projects. She graduated from Indiana University for both her bachelor's degree and juris doctorate. At law school, Deal was a member of the Law Review and Moot Court, a student instructor in its legal advocacy course, and a teaching assistant in business law courses at Kelley School of Business.