Honoree
Hideo Ito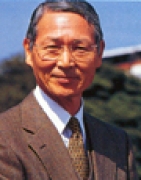 AWARDS
Thomas Hart Benton Mural Medallion (2017)

Tokyo Alumni Reception
Location: Tokyo
Presenter: Michael McRobbie

Kelley School of Business Academy of Alumni Fellows (2000)

Indiana University Bloomington
Kelley School of Business
M.B.A., 1977

BIOGRAPHY
Since June 1997, Hideo Ito has served as chairman and CEO of Toshiba America Electronic Components (TAEC), Inc., an Irvine, California-based division of Toshiba Corporation. TAEC is a North American engineering, manufacturing, sales, and marketing arm of one of the world's largest suppliers of semiconductors, integrated circuits, and electronic components for industrial and consumer applications.
In his 31 years with Toshiba Corporation, he has specialized in the management of international sales, marketing, and strategic planning.
Prior to his current position, Ito was general manager of sales and marketing of Toshiba Corporation Semiconductor Group, where he was responsible for worldwide marketing and domestic sales of semiconductors and liquid crystal displays. He also has served as manager of international business planning and operations of the semiconductor group, general manager of international operations for Toshiba's electronic components division in Japan, and senior vice president and general manager of Toshiba America Electronic Components' microelectronics center.
Ito earned his MBA from Indiana University in 1977. He also holds a bachelor's degree with a double major in international law and history of Western political thought from International Christian University in Tokyo.
In 1999, Ito served as the Richard Farmer International Executive in Residence at the Kelley School of Business.