Honoree
Victor Jose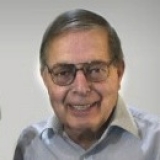 AWARDS
IU Foundation President's Medallion (2005)
IU East Chancellor's Medallion (2003)

IU East Chancellor's Medallion
Location: Richmond
Presenter: David Fulton

BIOGRAPHY
Victor Jose is an author and publisher based in Richmond, IN. He has published The Graphic weekly paper for the past forty years. Jose attended Swarthmore College and has a M.A. in journalism from Northwestern University. His published works includes The Free Paper in America: Struggle for Survival (2000) and Thailand revisited (1975). Jose is a strong advocate for independent free papers, which has diminished over time due to the large newspaper conglomerates.
Jose has been an active member of the local community. Along with his business, he was a school board member and former member of the Wayne County Area Chamber of Commerce. Jose and fellow businessman Rick Ahaus are the founders of Third Grade Reading Academy, a summer reading program associated with Wayne County Foundation which is aimed at elementary school children and literacy.
He was the recipient of the 2003 Chancellor's Medallion from IU-East.