Honoree
Jerry J. Burgdoerfer II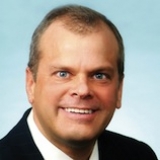 AWARDS
LGBTQ+ Distinguished Alumni Award (2013)

Indiana University Bloomington
B.A., 1980; M.B.A., 1983; J.D., 1983

BIOGRAPHY
Jerry J. Burgdoerfer was a partner at the Jenner & Block law firm in Chicago for 25 years. He spent two years in Tokyo in the early 1990's, and afterwards worked extensively with Japanese multinational firms for the rest of his career.
Mr. Burgdoerfer sat on Jenner & Block's management committee, and also took the time to mentor younger lawyers at the firm. In 2010, he received Jenner & Block's Associates Committee Mentorship Award.
Mr. Burgdoerfer was active in the GLBT community; he did work for Lambda Legal and the Howard Brown Health Center. He was the president of the Maurer School of Law's LGBT Alumni Advisory Board.