Honoree
Cindy Simon Skjodt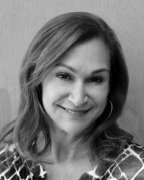 AWARDS
Partners in Philanthropy (2018)

Herman B Wells Visionary Award

Presidents Circle Laurel Pin (2016)

Founder

IUPUI Spirit of Philanthropy Award (2014)
BIOGRAPHY
Cindy Simon Skjodt was born in Indianapolis to Melvin and Bess Simon. She completed a B.A. at Indiana University and graduated with a Master of Science degree from Butler University.
Skjodt dedicates her time, attention, leadership, and financial resources to Central Indiana non-profit charity boards, as well as national and international charities. Her commitment to community has improved the lives of the under-served youth, filled the shelves of food pantries, championed for youth sports activities. Additionally, she has been a true advocate for the needs of mental health and psychotherapy. She was a founding director of the Pacer Foundation in 1993 and remains actively involved today. Within her illustrious philanthropic career the last 25 years, Skjodt has served on 35 local Boards of Directors, 27 action committees, and 8 Advisory Councils.
In 2014, IUPUI honored Skjodt with the Spirit of Philanthropy Award for her support of the art therapy graduate degree program at the Herron School of Art and Design. Through the Samerian Foundation, her personal foundation, the Cindy Simon Skjodt Chair in Art Therapy was established. The support will help Herron respond to Indiana's need to educate master's-level art therapists. The program's mission closely aligns with Skjodt's interest in therapeutic counseling, mental health and neurological research. Over the past decade, she has supported Herron's community learning programs and international study program and the John Herron Society. Her donation to the Herron School of Art and Design was preceded by a similar action in 2013, when Skjodt created the Melvin Simon Chair in Philanthropy at the IU Lilly Family School of Philanthropy in honor of her late father.