Honoree
Peter A. Kadas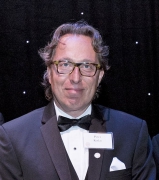 AWARDS
Presidents Circle Laurel Pin (2016)

Benefactor

BIOGRAPHY
Peter Kadas's philanthropy toward IU is notable not just because he is not an alumnus, but also because he was among the first major donors to the new School of Global and International Studies. Kadas graduated in 1986 from Trinity College, University of Toronto, with a B.A. in economics and politics. He furthered his education and received his M.B.A. from Dartmouth College. He also holds an honorary degree from the University of Haifa.
After beginning his career at Credit Suisse First Boston in Budapest, he co-founded Renaissance Capital, Russia's first private investment bank, in 1995. In 2001 he became director of Crossroads Capital UK Ltd and now currently serves as Senior Advisor for BXR Partners LLP. Since then, he's gone on to build an increasingly distinguished career as a leader and highly sought-after board member in international banking and finance. He serves on the boards of Crossroads Capital UK Ltd, Marex Financial Ltd, and Marex Spectron Group Ltd.
Recognizing IU's prominence in Central European Studies, the Kadas Family Foundation established the Peter A. Kadas Chair in 2014. This endowed faculty position will provide IU with the ability to attract and retain top scholars and experts in postwar, contemporary security and Cold War history of Hungary and Central Europe. Peter was inducted into the Presidents Circle for his continuous generosity to Indiana University.