Honoree
Joseph Bonanno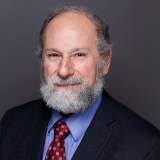 AWARDS
Bicentennial Medal (2019)
BIOGRAPHY
Joseph Bonanno is the dean of the IU School of Optometry. Bonanno received his B.A in biology from the University of Pennsylvania (1975), M.S. in molecular biology (1977), O.D. (1981), and Ph.D. in physiological optics (1987) from the University of California, Berkeley.
Before joining the IU School of Optometry faculty in 1998, Dr. Bonanno completed a primary care residency at the Eye Institute-Pennsylvania College of Optometry (1982) and was director of the Contact Lens Service at Wills Eye Hospital (1982-83). Upon completion of his Ph.D. he did his postdoctoral work at Louisiana State University Department of Ophthalmology (1987-88) and the University of California, Berkeley, Department of Physiology-Anatomy (1988-89). He then joined the faculty at UC Berkeley School of Optometry in 1989 as assistant professor, where he attained the rank of professor in 1997.
Bonanno's research focuses on the physiology of the cornea and he teaches biochemistry and physiology to optometry students. He is a fellow of the American Academy of Optometry, and member of the Association for Research in Vision and Ophthalmology, and a member of the American Physiological Society
Bonanno received the IU Bicentennial medal in August 2019 in recognition of his distinguished service as dean of the IU School of Optometry.