Honoree
Angelo Pizzo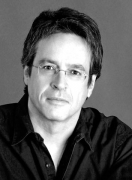 AWARDS
College of Arts and Sciences Distinguished Alumni Award (2010)

Indiana University Bloomington

Thomas Hart Benton Mural Medallion (1996)

IU Basketball Half-Time
Location: Bloomington
Presenter: Myles Brand

BIOGRAPHY
Angelo Pizzo is an accomplished screenwriter and film producer. The son of a Sicilian immigrant, he grew up in Bloomington, where he graduated from Indiana University in 1971 with a B.A. in Political Science. He then attended film school at the University of Southern California. After beginning his career at Warner Brothers Television, he moved to Time Life Films where he eventually became vice president for feature film production. His biggest success came in 1987 with the film Hoosiers (nominated for two Academy Awards), which he wrote and co-produced. The film is now in the Library of Congress' National Film Registry and has been declared by ESPN and USA Today the best sports film of all time. In 1993, Pizzo wrote and co-produced another successful film, Rudy. Both films were directed by his college roommate and close friend, David Anspaugh. Pizzo and Anspaugh also collaborated on their third film, The Game of Their Lives, released theatrically in 2005.
After thirty years in Southern California, Pizzo-who is also an avid reader and book collector-moved back to Bloomington, where he is pursuing new film projects and, along with his wife Greta, raising two young sons. In addition to working on films, he serves on boards of the Heartland Film Festival and the New Harmony Writers' Project. He also served on the former Indiana Film Commission.
Pizzo received an honorary doctorate from Franklin College and was its commencement speaker in 2002. He has been the recipient of the Thomas Hart Benton Award as a Distinguished Indiana University Alumnus and of the Governor's Arts Award for contributions to the arts. He was also named a Sagamore of the Wabash, the highest civilian honor given to a resident of Indiana.