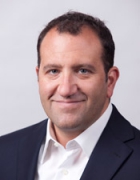 Awards
Fulbright Award (2017)

Italy
About Brian Gilley
Dr. Gilley received an Associates of Science from St. Gregory's University in 1992. He earned a
Bachelor of Arts (1994), Master of Arts (1997), and PhD Socio-Cultural Anthropology (2002) from the University of Oklahoma.
Dr. Gilley's research engages the logic of late liberalism with a focus on the relationship between 'tradition,' power, and cultural practices of colonialism. Dr. Gilley's most recent ethnographic and historic field projects investigate the role of affinity between the Italian colonies and the homeland. This research includes projects on the colonial uses of sport during the interwar period, body nostalgia among vintage sport enthusiasts and the creation of a pan-Mediterraneanism between North Africa and Italy.
Dr. Gilley has also conducted research on gender, sexuality and HIV/AIDS among American Indians (specifically GLBTQ:2-Spirit) as well as performance enhancing drug use among collegiate and professional cyclists.