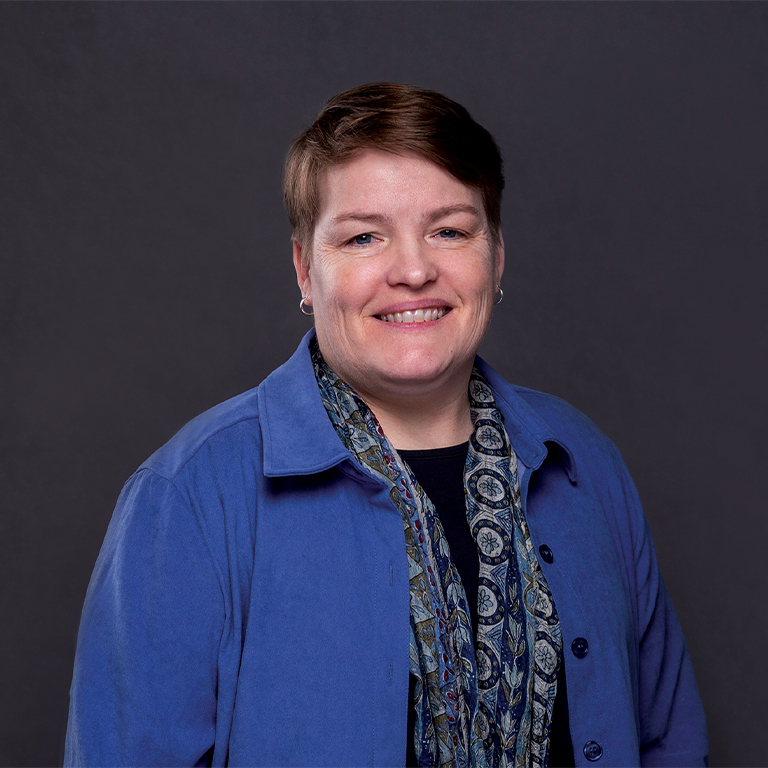 Awards
President's Award for Distinguished Teaching (2022)
Bicentennial Medal (2020)
About Sarah Heath
Sarah Heath has been bringing United States social and cultural history to life and making it relevant to her students since she joined the faculty at IU Kokomo in 2008. Heath aims to inspire students to strive for continual accomplishment and feel the significance of history. To offer the best for her students, she has developed programs, continuously reviews and refines her courses, and generously mentors teachers on and off campus.
As an early adopter of the Kokomo Experience and You program, she has been essential in getting students off campus and out of the state and country to participate in experiential education. Such experiences are proven to be invaluable to student development and growth. She has also developed a study abroad opportunity and has led multiple student trips overseas. Heath's pedagogical initiatives have included developing first-year learning communities and taking part in Reimagining the First-Year Initiative.
Committed to teaching excellence, Heath regularly asks colleagues to observe her teaching, and in turn, has conducted over 40 peer reviews. She regularly modifies her teaching style based on student feedback to include multimedia elements and more student engagement and interaction. Many of her courses have received Quality Matters certifications, and she has served as a reviewer of published content and online courses. She serves as a liaison and mentor for the Advance College Project and has assisted high school teachers who are leading dual-credit programs, with curriculum development. She has already coauthored work that focuses on how faculty effectively responded to COVID-19.
Heath has garnered many awards, including the Claude Rich Excellence in Teaching Award, the IU Trustees Teaching Award, the Chancellor's Diversity Excellence Award, and the Bicentennial Medal. She is an active member of the campus's diversity committee and FACET (Faculty Academy on Excellence in Teaching).