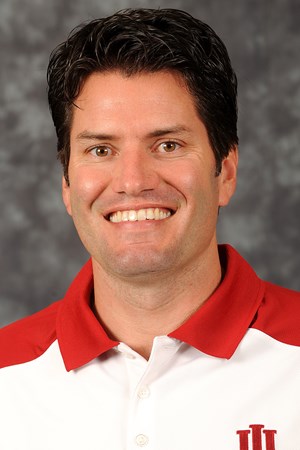 Awards
Distinguished Service Medal (2021)

Private Ceremony
Bloomington, Indiana
Presenter: Pamela Whitten
About Andrew Hipskind
Andy Hipskind was a student-athlete for Indiana University's cross country and track and field programs, where he competed for legendary IU Coach Sam Bell. He graduated from IU in 1995 with a B.S. in biology, and earned his M.D. from the Indiana University School of Medicine in 1999. After completing a family practice residency in South Bend, Indiana, and a sports medicine fellowship in Philadelphia, Hipskind returned to IU to continue a relationship that lasted more than two decades.
Hipskind served in numerous roles with IU Athletics, including as IU's director of Sports Medicine and IU football's team physician. In 2014 he was named senior assistant athletic director for Sports Medicine and Sports Performance as well as IU's first-ever chief medical officer. Throughout his tenure as the chief medical officer, IU's Sports Medicine Department experienced tremendous growth under his leadership. New staff positions and services were added and developed to ensure student-athletes receive the most comprehensive medical care during their time at Indiana University. The new positions included an expanded sport nutrition professional staff who developed an in-house sport psychology program and aided in the creation of the Elite Athlete Development Center.
Hipskind's contributions to Indiana University were vast and highly influential. He was instrumental in the memorial stadium south end zone facility project and served on the Excellence Academy Leadership team. Additionally, and of great impact to both the department and university communities, he served as a member of the IU Athletics medical advisory group and operations team during the COVID-19 pandemic that led the department's response to the pandemic.
Hipskind received numerous honors and awards from both the medical and university communities. IU Athletics honored him for his enormous contributions by renaming the IU Athletics chief medical officer physician's office in his honor. The Dr. Andy S. Hipskind Chief Medical Officer Physician's Office is located in the Dr. Lawrence D. Rink Center for Sports Medicine and Technology in the IU Athletics Excellence Academy. In 2021, he became just the 45th recipient of the IU Distinguished Service Medal, which was presented by Indiana University President Pamela Whitten to recognize his exceptional professional service to the IU Athletics department and the IU community.