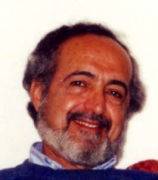 Awards
Fulbright Award (1987)

Tunisia
Fulbright Award (1971)

Morocco; Lebanon; Tunisia
About Iliya F. Harik
Harik was born in Lebanon in 1934 and grew up in the mountain village of Dhour Shweir. He earned a bachelor's degree in philosophy, followed by a master's degree in Arab studies, from the American University of Beirut (AUB). He received a scholarship from the British Council which took him to the London School of Economics, and he then earned a PhD from the University of Chicago's Committee on Social Thought.
Harik was professor emeritus at Indiana University, where he had taught from 1964 until his retirement in 1998.
In 2007, just months before his death, Harik launched a new Web site entitled "Voices for Lebanon," a bilingual clearinghouse for articles, documents and research papers of relevance to the country's current political malaise. Harik died suddenly of a heart attack at his home in Bloomington, Indiana. He was 72.