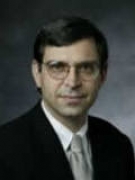 Awards
School of Medicine Distinguished Alumni Award (2011)
About Rodney C. Perkins
Rodney C. Perkins, M.D., is a medical entrepreneur now living in central California. He works as an otolaryngologist in Redwood City, CA. Dr. Perkins is renowned for his efforts in surgical biotechnology.
An Evansville native, Dr. Perkins attended and graduated from Indiana University School of Medicine in 1961. After graduation, he headed west to complete his residency at Stanford University. Next, he did his otologic fellowship at the House Ear Institute in Los Angeles. When he began his career, he chose to emulate the House model when he created the California Ear institute and a research enterprise called Project Hear. Dr. Perkins also worked as a clinical professor at Stanford, where he was the primary educator of Stanford otolaryngology residents in ear surgery and ran the temporal bone microsurgery course. Dr. Perkins also started a research fellowship for medical students and undergraduates who worked to apply technological solutions to practical problems in surgery. At the same time, he also taught at the biannual San Francisco Otology Update for twenty years.
Despite the fact Dr. Perkins is an ear microsurgeon, he spent considerable time developing medical inventions that have spanned a wide variety of medical disciplines, such as Collagen Corp, Sound ID, and the Ear Lens project.In 2008, he helped establish the Rodney C. Perkins Microsurgical Laboratory for the Department of Otolaryngology - Head and Neck Surgery at Stanford University to foster innovation in surgical biotechnology. Dr. Perkins received the Distinguished Alumni Award in 2011 from IUSM.