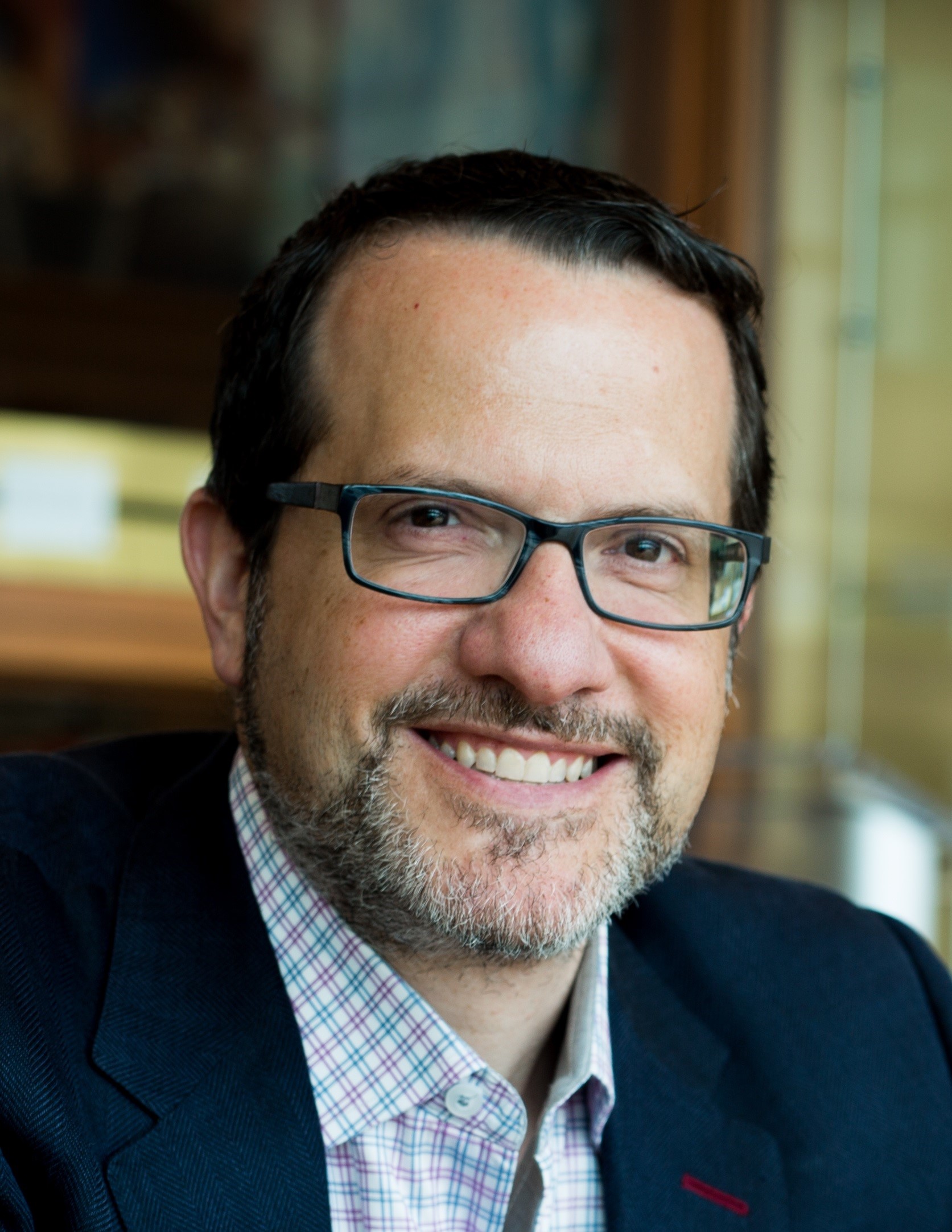 Awards
Distinguished Professor (2021)
Distinguished Service Medal (2021)

Indianapolis, Indiana
Presenter: Michael A. McRobbie
Bicentennial Medal (2020)
About Aaron Carroll
Aaron Carroll earned his bachelor's degree in chemistry from Amherst College and M.D. from the University of Pennsylvania. He went on to complete his pediatric residency at the University of Washington and his fellowship at the Robert Wood Johnson Clinical Scholars Program in Seattle where he also completed an M.S. in health related services research from the University of Washington School of Public Health. He joined the Indiana University School of Medicine in 2003 as assistant professor, was promoted to associate professor in 2008 and professor of pediatrics in 2013. He has served as associate dean for research mentoring; director of surveillance and mitigation for IU's pandemic response; director of education and workforce development for the Indiana CTSI; vice president for faculty development at the Regenstrief Institute; founding director of the Children's Health Services Research Fellowship; and founder of the Center for Pediatric and Adolescent Comparative Effectiveness Research (PACER), now known as Independent Investigator Incubator (I3).
Carroll is an expert in pediatrics, health research, and health policy. He co-designed the Child Health Improvement through Computer Automation system that has improved pediatric care in developmental screening, autism screening, type 2 diabetes, obesity, attention deficit and hyperactivity disorder, and more. Carroll also published the largest-ever survey of physicians' views on national health insurance, an analysis of how the Affordable Care Act and Medicaid expansion affect health care, and the most comprehensive cost-effectiveness analysis of newborn screening.
Carroll has published more than 300 articles and opinion pieces in mainstream media outlets including regular features in The New York Times and The Atlantic. He is co-editor of The Incidental Economist blog, which focuses on health and health care, and how data, research, and evidence can be used to improve it. In 2013, he created the Healthcare Triage, a YouTube channel that explains healthcare policy, medical research, and health topics to a broad public audience, which has 390,000 subscribers and the videos have been viewed more than 43 million times. Healthcare Triage won the first Health Care Digital Media award in 2015 from the National Institute for Health Care Management. Carroll is the author or co-author of 4 books, 3 book chapters, 6 health-related computer programs, and over 150 peer-reviewed articles. His work has been cited more than 8,000 times with an h-index of 41. Carroll has served as the principal investigator on more than $16 million in externally funded research from organizations like the Robert Wood Johnson Foundation and the NIH.
In 2020, Carroll received the Bicentennial Medal in recognition of his distinguished contributions to Indiana University.