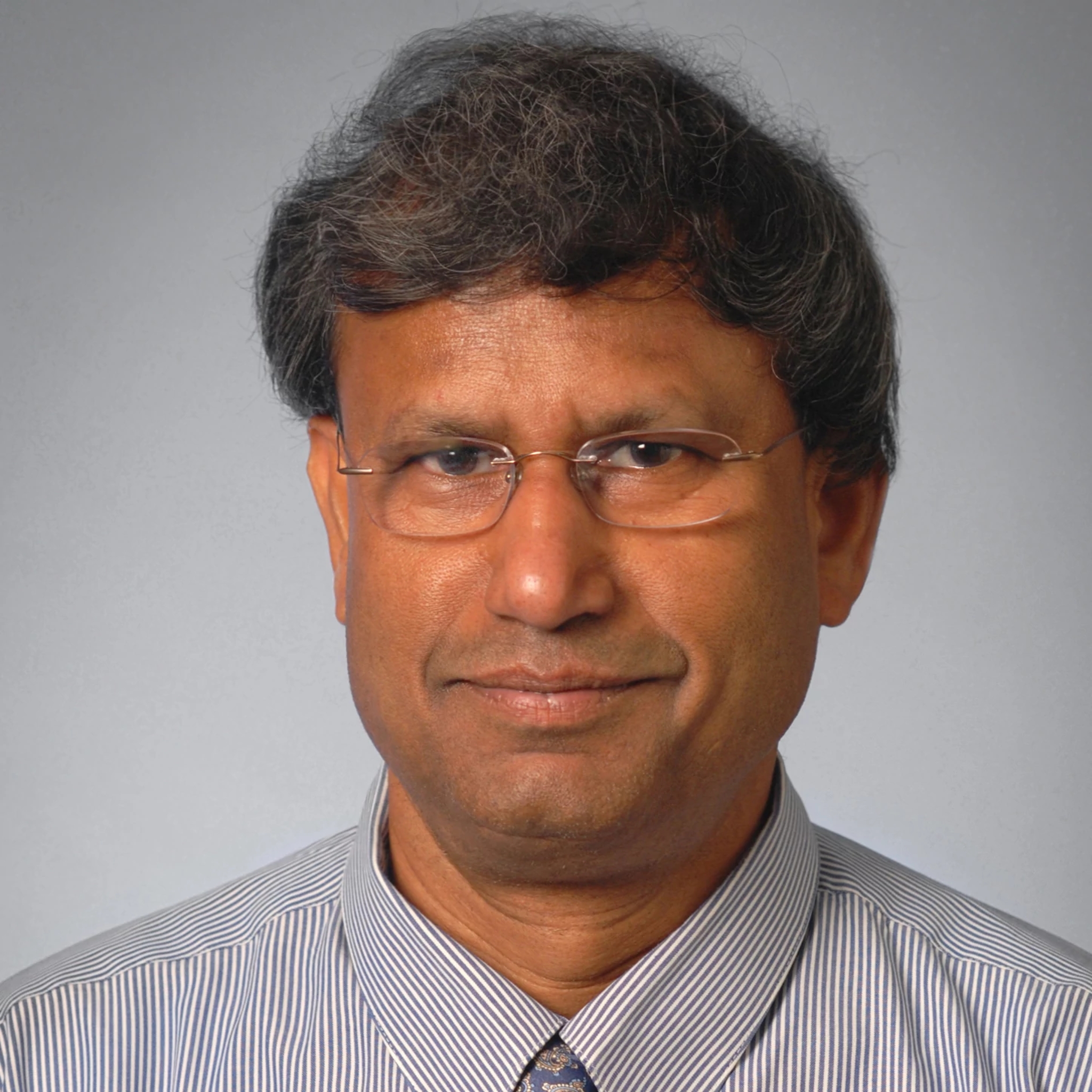 Awards
Distinguished Professor (2021)
National Academies (2020)

American Association for the Advancement of Science
About Debomoy Lahiri
Born in Varanasi, India, Debomoy Lahiri studied at Banaras Hindu University earning his B.S. in chemistry, and M.S. and Ph.D. in biochemistry. Lahiri completed his postdoctoral training at McMaster University Medical Center (Canada) in molecular virology, New York University Medical Center in molecular biology, and the New York State Institute for Basic Research in neurobiology before serving as a research professor at Mount Sinai School of Medicine. Lahiri came to IU as assistant professor in the Department of Psychiatry in the IU School of Medicine in 1990 and was promoted to associate professor in 1997 and professor in 2002. He has been a member of the IU Stark Neurosciences Research Institute since 2004, has served for ten years as the associate director of INBRAIN in the IPR/Department of Psychiatry, is an executive member of the Indiana Alzheimer Disease Center, and director and chief scientific advisor for Peptide Therapeutics Provaidya, LLC.
Lahiri's work focuses on the mechanism of aging and longevity, the origin and biogenesis of the amyloid plaque, and gene regulation of Alzheimer's disease, autism, and bipolar disorder. His main research interest is to understand how degeneration of brain cells under laboratory conditions can be more closely made to resemble the "natural" neurodegeneration of Alzheimer's disease. Lahiri is known as one of the first and leading scientists to identify molecular pathways contributing to cellular degeneration and the importance of a genetic variant in relation to drug treatment outcomes in Alzheimer's disease.
As principal investigator, Lahiri has received more than $11 million in externally funded research from the Alzheimer's Association, Baxter, Forest, Janssen, Novartis, and others, and he has been continuously funded by the National Institutes of Health for over 25 years. Elsevier measures Lahiri's publication record with nearly 325 publications, 12,375 total citations, and an h-index of 70, and Google Scholar notes that he has one article with more than 2,500 citations. He has also authored more than 400 abstracts to medical conferences around the world and he and his collaborators hold 9 US Patents. Lahiri has been elected a fellow of the Indian Academy of Neurosciences and the American Association for the Advancement of Science, and among his awards are the Zenith Fellows Award from the Alzheimer's Association and winner (1st prize) of the Biomarker Discovery Pilot Grants program. He has served as editor-in-chief of "Current Alzheimer Research," "Current Aging Science," and is the series editor of the eBook series, "Advances in Alzheimer Research." He has also served on the scientific advisory board of companies, such as Axonyx, Janssen, Neurim, QR Pharma and Entia Biosciences and he is a member of the Alzheimer's Society Fellowship of London, French National Research Agency, Science Foundation Ireland, and the Ministry of Education of Greece. He has given invited talks in Germany, Sweden, India, South Africa, Italy, Brazil, Japan, China, South Korea, Kenya, United Arab Emirates and throughout the United States.