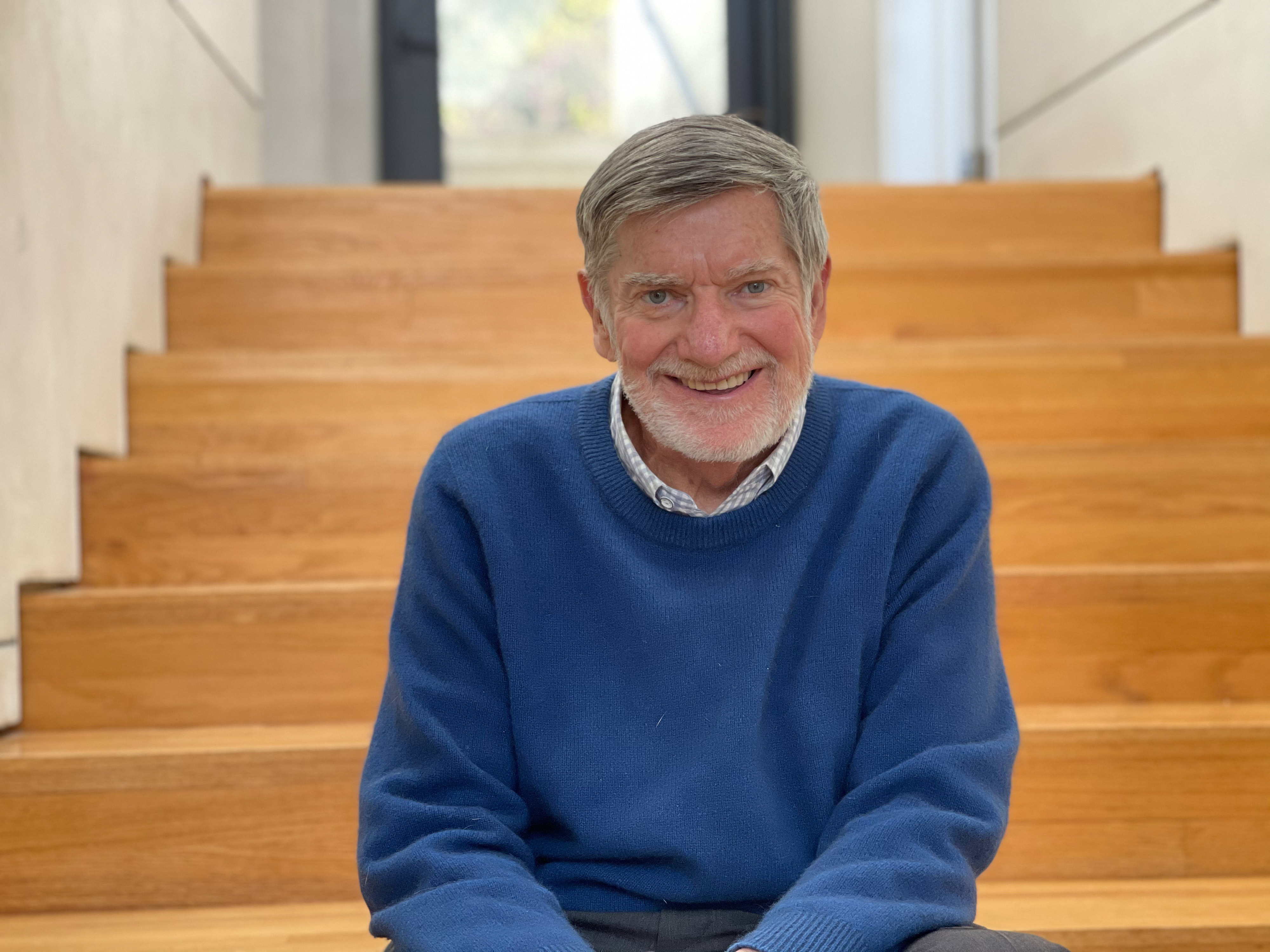 Awards
Bicentennial Medal (2020)
Partners in Philanthropy (2020)

Cornerstone Award
About Scott MacDonald
After growing up near Chicago with limited financial means and working in a factory to put himself through college, Scott MacDonald successfully earned his Bachelor of Arts in Political Science in 1970 from Indiana University Bloomington. He was a proud member of the IU Student Foundation under Curt Simic's leadership—an organization that he says afforded him the unique opportunity, as a student, to first dabble in philanthropy.
Upon graduating IU, Scott received his Master of City and Regional Planning in 1972 from the University of North Carolina at Chapel Hill and went on to work in commercial real estate for the majority of his professional career—a journey that took him from London to New York, Houston to Sydney, and finally to San Diego, the place he has called home for many years.
In every corner of the world life has taken him, Scott has always had a very admirable constant: to give back and pay it forward whenever possible. It is this philanthropic mindset that helped establish the MacDonald Scholars, a national scholarship program that combines financial need with a passion for community service and civic engagement. Scott has generously established 24 scholarships at IU, perhaps better described as 24 opportunities for students to pay it forward and change the world.
Scott's philanthropic leadership has been and continues to be a catalyst in a myriad of ways, both in partnership with the university and individually for the students that mature through this program. More than once, he has opened his home in California to the IU Foundation and Office of Enrollment Management to champion IU's efforts in creating opportunities for students in higher education.
But perhaps most notably, Scott's dedication to this program and IU is not only a testament to his generous spirit of making the world a better place, but also a continuous motivator for those that follow in his footsteps to strive to do the same. This begins on campus, a transformational time for his scholars, who will then venture off into the world and hopefully continue the tradition, not only in his name, but in IU's as well.
Scott's desire to focus attention on the problem of student debt and need for more scholarship funds led to his most recent book, Education Without Debt: Giving Back and Paying It Forward, published by Indiana University Press. The book was released in January and has received considerable attention with articles in USA Today, Fortune Magazine, CNBC, and the San Diego Union-Tribune.
Scott currently resides in San Diego. He has two sons, Ross and Andrew; three adored grandchildren; and one loyal rescue dog, Sadie, who helped co-author his book, Think Like a Dog: How Dogs Teach Us to be Happy in Life and Successful at Work.
Indiana University is fortunate to have Scott as a loyal friend and champion. In 2020, Scott MacDonald was presented the Bicentennial Medal for his distinguished service to Indiana University.
On June 3, 2021, Scott was presented the Cornerstone Award by IU Foundation.