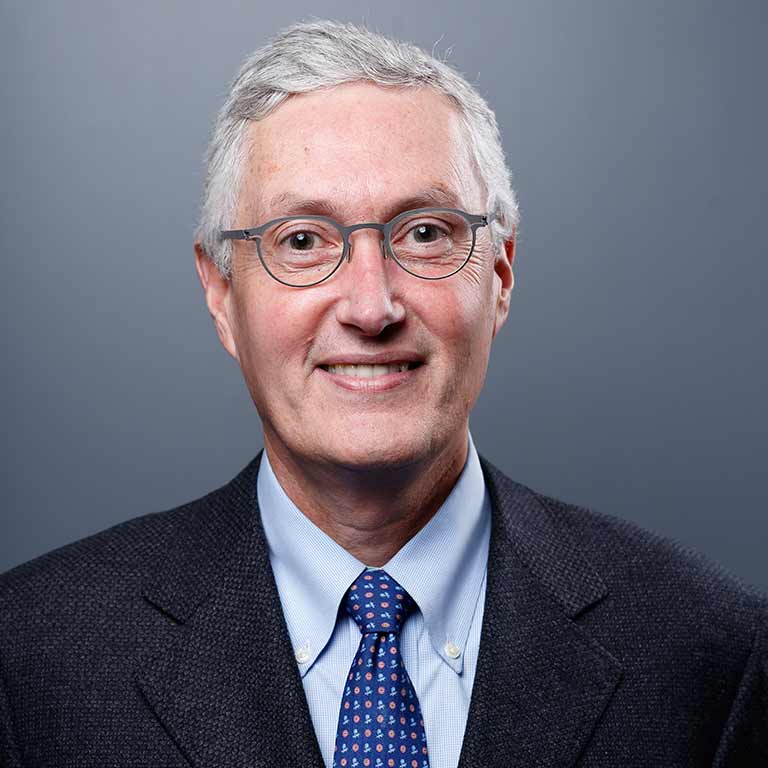 Awards
Distinguished Service Medal (2023)
About Joseph M. Scodro
Joseph M. Scodro, JD, joined the IU Vice President and General Council office in 1998 and grew to be one of the lead attorneys for the Indianapolis campus, IU School of Medicine and other health sciences schools for 25 years. Throughout his tenure at IU, Joe has viewed his work as a service, and embodied the impact mission-driven legal counsel can have on an institution.
In his day-to-day role as deputy general counsel, Joe provided decades of sound legal advice to his colleagues but has helped those colleagues develop a greater understanding of legal and ethical issues—fostering an environment of integrity and education. He has advised leadership through a wide range of areas including research-related compliance, employment law, conflict of interest, scientific misconduct, complex contracts and faculty governance. On three separate occasions – in 2010, 2012, and 2021 – Joe served as a source of stability for the vice president's office by serving as interim general counsel.
Joe earned a B.S. in Philosophy from Loyola University of Chicago and his J.D. at the John Marshall Law School. Joe has served in a volunteer capacity for kidney disease–related not-for-profit organizations for more than 20 years, including serving as a board member and executive committee member of the Renal Network, Inc., the American Kidney Fund and the National Kidney Foundation. Joe was named a Sagamore of the Wabash in 1993.
In 2023, IU president Pamela Whitten awarded Joe the Distinguished Service Medal, honoring his incredible contributions to the university.