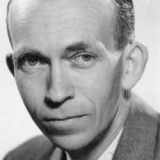 Awards
Guggenheim Fellow (1952)
About Harold J. Brodie
Harold J. Brodie received both his Bachelor of Science degree (1929) and his Master of Science degree (under the supervision of Reginald Buller in 1930) from the University of Manitoba. During the next four years, he was at the University of Michigan, spent a year in Belgium, and received his Ph.D. from the University of Michigan (1934). He then worked at the University of Toronto from 1934 to 1935, MacDonald College from 1935 to 1937, and the University of Manitoba from 1937 to 1946 before being appointed an assistant professor of botany in the Department of Biology at IU Bloomington in 1946. He was an assistant professor until 1949 when he was appointed associate professor followed by full professor in 1953. His tenure at IU lasted until the summer of 1957 when he was hired by the University of Alberta as the head of their Department of Botany. He held this position until he retired in 1969.
Brodie was a Canadian mycologist, who advanced the world's knowledge of bird's nest fungi. As a result of his research contributions, Brodie received a Guggenheim Fellowship in plant sciences in 1952, was awarded a Canadian Centennial Medal in 1967 (by the Canadian federal government to Manitobans for their meritorious community service), and a Lawson Medal in 1977 (by the Canadian Botanical Association for lifetime contributions to Canadian botany).
Brodie died in Ottawa, Ontario, on March 23, 1989.