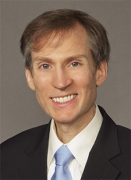 Awards
Rhodes Scholar (1995)
Thomas Hart Benton Mural Medallion (1994)

Bloomington, Indiana
Goldwater Scholarship (1993)
About Zachary J. Ziliak
Zach is a senior associate in Mayer Brown's Litigation & Dispute Resolution practice. Before joining Mayer Brown in October 2007, he clerked for Judge Janice Rogers Brown on the United States Court of Appeals for the District of Columbia Circuit. Zach, a former Rhodes Scholar, has degrees in German, Physics, Japanese, Math, and Linguistics from Indiana University; an MBA from the University of Chicago Graduate School of Business (now the Booth School of Business); and a JD, summa cum laude, from Loyola University Chicago School of Law.
Many of Zach's engagements while at Mayer Brown have used skills he developed prior to law school, especially in finance. Before attending law school, Zach served as head trader at a hedge fund and a "quant" at a major investment bank. He studied mathematics at Oxford, and his MBA included concentrations in Finance and Strategy. As a member of Mayer Brown's Securities Litigation & Enforcement practice, Zach has applied that experience by working extensively with experts and also personally investigating trading models, damage claims, and other technical aspects of his clients' cases. In this area, Zach has represented trading firms, banks, fund managers, and other financial services companies.
Zach is a member of the Seventh Circuit Electronic Discovery Pilot Program Committee and Mayer Brown's Electronic Discovery and Records Management practice. He is co-author of two chapters in the Electronic Discovery Deskbook, a treatise on electronic discovery and records management published by the Practicing Law Institute. Zach has particularly focused on the preservation and collection of electronically stored information, areas that utilize his background in IT from before law school, as well as data privacy issues. In cases involving extensive discovery, Zach has applied the operations management coursework from his MBA to organize document review efficiently so as to reduce costs. He has also developed statistical models and computer code to help clients with data remediation projects.