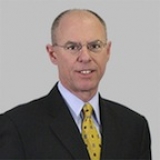 Awards
Maurer School of Law Academy of Law Alumni Fellows (2003)
Stahr Senior Award (1971)
About Sanford Michael Brook
Sanford Brook, the former chief judge of the Indiana Court of Appeals, is a lawyer in the Judicial Arbiter Group, Inc., which he joined in 2004 after spending sixteen years on the bench. He first became a trial judge in South Bend, IN, where he presided over 190 jury and 600 bench trials. Brook wrote over 700 appellate opinions while on the Indiana Court of Appeals and promoted alternative dispute resolution in the Indiana court system by serving as a judicial mediator and conducting numerous settlement conferences.
In addition to his judicial tenure, Brook has taught at numerous universities including Notre Dame and Indiana University in the topics of Evidence and Trial Advocacy. He also taught advocacy abroad in Canada, the United Kingdom, Thailand, and China with the National Institute for Trial Advocacy (NITA), and as an Adjunct Faculty member at Nottingham Law School in England.
Brook graduated from Indiana University with a B.A. in 1971 and a J.D. in 1974. He was inducted into the Academy of Law Alumni Fellows in 2003.