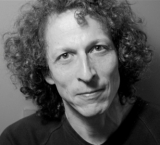 Awards
Fulbright Award (2011)

Japan
About Michael Dylan Foster
Michael Dylan Foster received his B.A. with honors in English from Wesleyan University in 1987. He then earned his M.A. in Asian Studies from the University of California in 1995, and his Ph.D. in Japanese from Stanford University in 2003.
Foster has served as an Assistant Professor of Japanese and Comparative Literature at the University of California at Riverside, visiting faculty member at Stanford University, and a foreign researcher at the University of Tokyo. Foster is presently an Assistant Professor of Folklore at Indiana University Bloomington. His research interests focus on Japanese folklore, literature, & film, monster & supernatural studies, legend, folklore & popular culture, ritual & festival, tourism, and Asian folklore.
Foster is the author of Pandemonium and Parade: Japanese Monsters and the Culture of Yôkai, which was published in 2009.
Foster has been the recipient of many awards and grants. Beyond his Fulbright Fellowships in 1999 & 2010, he's received a Fulbright Fellow for the 2011-2012 academic year and will live in Japan for eight months while he pursues research for a book project, "Visiting Strangers: Gods, Ethnographers, and Tourists in Japan." The project explores the intersection of festival, ethnography and tourism, with a particular focus on local rituals in which masked demon-deity figures visit community households. Foster has also received the Blakemore Foundation Fellowship in 1995, the Geballe Dissertation Fellowship from Stanford Humanities Center in 2001, the Stanford University Freeman Spogli Institute for International Studies Postdoctoral Fellowship in Japanese Studies in 2006, and the Indiana University College Arts & Humanities Institute Travel Research Grant in 2009. In 2010, he was awarded the Outstanding Junior Faculty Award, and the Trustees Teaching Award. In 2009, Foster won the Chicago Folklore Prize for best book-length work of folklore scholarship which is sponsored by the American Folklore Society & the University of Chicago.