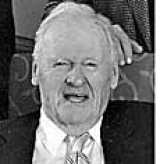 Awards
Bill Orwig Award (2008)
About Hank Warren
Hank Warren Jr. was a master sergeant with the U.S. Marine Corps during World War II. He worked at Keene-Belvidere Canning Co., Lever Brothers and Stokely Van Camp. During his time as executive director and vice president of marketing for Stokely, he was responsible for the purchase and introduction of Gatorade. A retired entrepreneur, Warren owned a French winery, was chairman of the board for the Indianapolis Indians, and has been recognized in The World Who's Who of Finance and Industry and The World Who's Who of Commerce and Industry.
Warren was awarded Indiana's highest distinction, the Sagamore of the Wabash, by Gov. Harold Hanley in 1960. He was made an Honorary Citizen of Tennessee by Gov. Frank G. Clement in 1965 and a Kentucky Colonel by Gov. Louis B. Nunn in 1971. He was awarded the Bill Orwig Medal in 2008. His numerous memberships include the Indianapolis Athletic Club, American Business Club and Beta Theta Pi fraternity.
Warren attended Beloit College in Wisconsin and later received a degree in the Advanced Management Program at Harvard Business School. He began attending IU football games in 1947 with his wife, Barbara, and has been an advocate of IU athletics ever since. A long-standing member of the Hoosier Hundred, Warren has provided funds for the football field and football program.