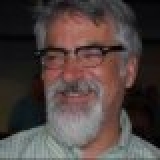 Awards
IUPU Columbus Distinguished Alumni Award (2008)
About Kevin McCracken
Kevin McCracken is the Interim Director, Center for Business and Economic Development (CBED), and Associate Director, Executive Education at IUPUC. He has a B.S. in psychology, M.S. in counseling, and a MBA, all from Indiana University.
McCracken worked for Centerstone and Red Oak Industries for 16 years prior to his full-time appointment at IUPUC. He has been a member of the adjunct faculty at IUPUC since 1996, teaching business, computer science, computer technology, and psychology classes.
He is the 2008 recipient for the IUPUC Distinguished Alumnus Award.