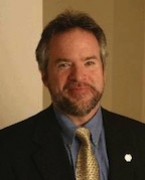 Awards
School of Public Health W.W. Patty Distinguished Alumni Award (2006)
About Tom Crawford
Dr. Tom Crawford is the co-founder and President of Altheus, an award winning health and performance company with program and retail centers in Rye, NY and Manhattan. Altheus is the culmination of Dr. Crawford's twenty years in the health, sports and human performance industries, including almost 10 years as the Director of Coaching for the United States Olympic Committee (USOC). During his tenure at the USOC, Dr. Crawford led the development and management of education and performance programs for over 45 Olympic and Pan American sports, including virtually all Olympic teams and coaches. His work supporting America's top coaches was featured on NBC during the Atlanta Olympic Games.
Prior to the USOC, Dr. Crawford was Senior Director of the National Institute for Fitness and Sport, where he worked collaboratively with prestigious universities, medical centers and fortune 500 corporations. In his capacity as Senior Director, he led the research, development and management of preventive health, performance and leadership programs for the complete continuum of human development, including nationally acclaimed youth development programs and executive development programs. He also worked with athletes and coaches from the National Basketball Association, Major League Baseball, National Football League, "Top-10" professional tennis players, as well as other professional and amateur athletes from across the United States. His programs at the National Institute were featured live on "CBS This Morning."
Dr. Crawford is a speaker and consultant in high demand, and has been a featured speaker in over a dozen countries worldwide. He presents on a variety of topics including leadership for high performance-maximizing human potential; the integrated team approach to maximizing athletic and executive potential; preventing and managing sports-related injuries; ethics in sports; and, helping children to have successful and positive experiences in movement and sports. He has also served as an advisor to the U.S. Department of Education, as well as a Senator's, Governor's and Mayor's educational task forces, and multiple fortune 500 companies.
In 1989, Dr. Crawford was the first person to receive a doctoral degree in motor development and sport psychology from Indiana University. Previously, he received his master's degree in Leadership and Organizational Psychology from the Purdue University School of Science.