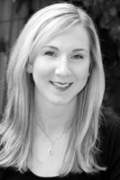 Awards
IUPUI Athletics Hall of Fame (2008)
About Natalie Bednar
Natalie Bednar is the first women's tennis player to become a member of the IUPUI Athletics Hall of Fame. From 1999-03, she was a four-year letter winner for the Jaguars, earning 47 singles wins and 46 doubles wins in her career. In Mid-Con play, she was 20-9 in singles play during her four-year career.
Her senior year, she helped the Jags to a 21-4 overall record and the Mid-Con Regular Season and Tournament titles. Bednar, a four-time All-Conference pick, won 21 singles matches her final season and tied a school record with 16 consecutive wins. Her 47 singles wins rank fifth on the program's all-time list, while her 46 doubles wins are tied for fourth.
Academically, Bednar was selected as one of IUPUI's Top 10 Female Students in both her junior and senior years. She also earned Academic All-Region honors in 2003 and was a three-time Academic All Mid-Con pick. She was inducted into the Chi Alpha Sigma National College Athlete Honor Society during her junior year.
A two-time team captain, she was also named Most Valuable Player in 2001. Bednar spent four years on the IUPUI Student-Athlete Advisory Committee (SAAC) and served as Vice President her senior year.
Off the court, Bednar was the first recipient of the Willis Carrier Corporations Scholarship, which she was awarded four years. In 2003, she earned the Raytheon Systems Company Award for Outstanding Mechanical Engineering Senior and was also honored with the James D. Bercaw Distinguished Engineering Student Award.
Bednar received her B.S. in Mechanical Engineering in 2003 and later earned her M.S. in Mechanical Engineering from the University of Wisconsin in 2005. She now resides in Manhattan Beach, California, and is a thermal systems engineer for The Boeing Company.
"I am grateful to IUPUI for the lifelong friendships, memories on and off the tennis courts, and for a top-notch education. I would like to thank my engineering professors, my teammates and coaches, and lastly, my parents for their loving support," Bednar said.