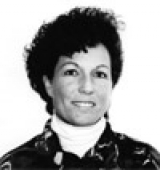 Awards
IUPUI Athletics Hall of Fame (1994)
About Judy Cummings
During her career at IUPUI, Judy Cummings was a three-time, first-team softball All-American - in AIAW Division II in 1982 and NAIA in 1983 and 1984. She holds IUPUI season and career records in slugging percentage, home runs and triples, as well as the career record for total bases. A versatile athlete, Cummings also won recognition for her participation on the Lady Metros basketball team.
Cummings, who graduated from Brownsburg (IN) High School, was a member of the 1979 Indiana All-Star women's basketball team. At Brownsburg, she also earned all-county, all-conference honors in volleyball, and was a state finalist in track for three years.
A salesperson with Tom Wood Ford, Cummings is a volunteer with Arts Unlimited where she works with the physically handicapped. She also donates her time to the YMCA and to various basketball camps.
"My experiences, studies and contact with individuals [at IUPUI], helped me develop and grow physically, mentally and socially within the community," said Cummings.
Cummings was also recently announced as an inductee into the Indiana Basketball Hall of Fame for its 2006 class.