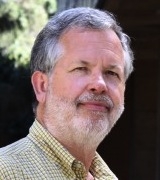 Awards
School of Library and Information Science Distinguished Alumni Award (1995)
About John V. Richardson, Jr.
John V. Richardson, Jr., is a professor emeritus of information studies at University of California, Los Angeles. He is known for his extensice work with the National Library of Türkmenistan as well as the Department of Library and Information Science at the Institute of Cultures in Türkmenistan, and is the first American to have a book published by the Türkmen State Publishing Service. Additional international work includes working on the state of library and information studies in Eritrea, Uganda, and Zambia, using the STEPE model.
Richardson holds degrees from Ohio State University, Vanderbilt University, and Indiana University. His research interests include assessment and evaluation issues related to virtual reference such as time in queue, service duration, content analysis or microanalysis of questions, and user satisfaction. He is considered an expert on information seeking behavior, Internet culture, multicultural education, preservation, archives, research methods, and the history of library and information science.