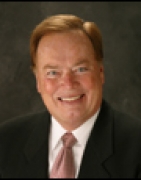 Awards
Kelley School of Business Distinguished Entrepreneur (1977)
About Stephen M. Huse
Stephen M. Huse is a graduate of the Indiana University School of Business, Class of 1965. He is married to Lila Huse. They live in Longboat Key, Florida, and Indianapolis, Indiana.
Current business operations include serving as CEO of Huse, Incorporated; Huse Aviation Incorporated; Beef Corporation of America; Heartland Beef Incorporated; Huse Properties LLC; Huse Family Real Estate LLC; Huse Doolin Development LLC and RTO Properties LLC. In addition, he is a Director of Marsh Supermarkets and an Advisory Director of Key Bank, Central Indiana.
He is a member of World President's Organization and Chief Executive's Organization. He is Past Chairman of the Indiana Young President's Organization, and the Indiana University School of Business Alumni Board of Directors. He has been a Director of the Indiana State Chamber of Commerce, The Indiana State Restaurant Association (Past President), The National Restaurant Association, and the Bloomington Chamber of Commerce.
Past awards include Sagamore of the Wabash, the Indiana University School of Journalism "Big Wheel Award," the School of Business Owner Manager Award, Beta Gamma Sigma, and the Indiana Restaurant Association's "Hall of Fame" award.
He pilots his own turboprop aircraft and is interested in motorsports. He has sponsored cars in both IRL and CART. He is also a car collector. The highlight of his life is his family: Lila, three children, and three stepchildren.