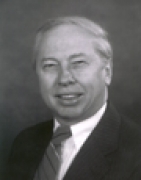 Awards
Kelley School of Business Distinguished Entrepreneur (1981)
About Edward M. Moldt
After a successful corporate career at Collins Radio Co., Hayden Stone Inc., and Philip Morris, Moldt began several entrepreneurial endeavors. These entrepreneurial firms ranged from leasing (furniture, automobiles, specialized housing, sewage treatment plans, etc.), residential care for the mentally retarded, residential care for juvenile delinquents, dental laboratories, private golf courses, new business incubators, indoor tennis and soccer clubs, real estate, and consulting.
Coincident with these private endeavors, he was a lecturer in entrepreneurship at Indiana University, Managing Director of the Sol C. Snider Entrepreneurial Center at the Wharton School of the University of Pennsylvania, and the founding Director of the John Pappajohn Entrepreneurial Center at the University of Iowa -- where he also currently serves as Chairman of the Board.
He and his wife Alice reside in Marion, Iowa. They are the parents of five children: Karen, Marianne, Thomas, Michele, and John.