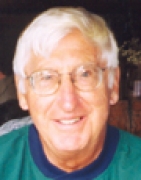 Awards
Kelley School of Business Academy of Alumni Fellows (1985)
About Richard G. Brinkman
Richard G. Brinkman was a retired Senior Vice President and CFO, Texaco Inc. when he passed away on January 22, 2008. He was born August 4, 1927, in LaPort, Indiana.
Brinkman received his B.S. from Indiana University in 1951, and did his graduate work at IU and the University of New Mexico. He was employed with Texaco Inc. for 33 years culminating as Senior Vice President and Chief Financial Officer.
Brinkman served in the Army Security Agency during WWII, and served with USAF during the Korean war.