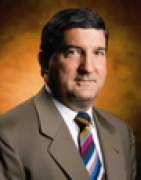 Awards
Kelley School of Business Academy of Alumni Fellows (2004)
About Philip L. Francis
After spending 10 years as a member of the PETsMART board of directors, Phil Francis joined PETsMART as president and chief executive officer in March 1998. He was later named chairman of the board in October 1999.
Prior to joining PETsMART, he was president and chief executive officer of Shaw's Supermarkets, Inc. in Massachusetts, a subsidiary of J. Sainsbury plc. From 1988 to 1991, Francis served as corporate vice president of wholesale for Roundy's Inc., a wholesale grocery distributor. Combined with these positions and his various management positions with Cardinal Health and the Jewel Companies, Francis has more than 29 years of extensive retail experience.
Francis is a graduate from both the University of Illinois and the Indiana University Kelley School of Business. He has been heavily involved in the Chicago, Columbus, Boston and Phoenix United Way organizations, and he is also an active member of the Greater Phoenix Leadership.
He lives in Paradise Valley with his wife, Nita and their mixed-breed dog named Bit O'Honey.