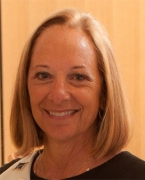 Awards
Presidents Circle Laurel Pin (2022)

Benefactor
Distinguished Alumni Service Award (2019)
Bicentennial Medal (2019)
IU Foundation President's Medallion (2008)
About Jane Jorgensen
Jane Jorgensen is an unsung hero who has spearheaded signature endeavors that will benefit generations of IU students to come.
As an undergraduate, her fervent ambition was to become a teacher, which she did for a time in Cape Canaveral, Fla. Her passion for education and teacher opportunity led her to establish two endowed funds that provided scholarships for the IU School of Education's Global Gateway for Teachers participants. She steered the Global Gateway to an IU Foundation's Women's Philanthropy Leadership Council grant, making possible an international field experience that would otherwise be out of reach for student teachers.
Jorgensen has also been a leader in women's philanthropy at IU. She is a founding member of the Women's Philanthropy Leadership Council and helps guide the Colloquium for Women of Indiana University and the Fort Wayne Colloquium for Women of IU. She has been a key supporter of the IU Cinema, underwriting its building renovation and the successful Jorgensen Guest Filmmaker Lecture Series, which has allowed the cinema to host luminaries such as Meryl Streep, Werner Herzog, Glenn Close, Danny Glover, and many others.
Jorgensen's support has touched a broad swath of Indiana University programs and she has shown herself to be an ardent advocate and ambassador for IU.