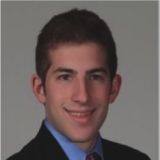 Awards
Stahr Senior Award (2013)
About Andrew Esstman
Andrew Esstman, of St. Louis, MO, graduated from Indiana University Bloomington with a B.S. in business.
Andrew served as president of the Interfraternity Council for calendar year 2012 and president of Sigma Chi Fraternity in 2011. Additionally, he volunteered as a student ambassador both for IU's Office of Admissions and the Kelley School of Business. Also in the Kelley School, Andrew was a member of the Undergraduate Consulting Workshop and Business Honors Program Leadership Team. He spent the summers of 2011 and 2012 interning for Procter & Gamble in sales, developing merchandising and distribution strategies to drive P&G's business at several Fortune 100 retailers.
Andrew is currently a management consulting associate at PricewaterhouseCoopers in Chicago.