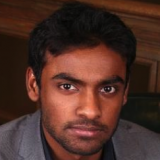 Awards
Stahr Senior Award (2013)
About Sashangar Sreetharan
Sashangar Sreetharan graduated from Indiana University Bloomington with a B.S. in business.
An active member of the Residence Halls Association, he served as the VP of Internal Affairs. Sashangar was also involved with the Admissions Office, where, as student director, he trains student ambassadors for the university. He was also the founding President of Empower Entrepreneurs, an organization that aims to instill basic business skills and aid in the starting of businesses.
Sashangar was also part of the spring 2011 IU Water Brigades team that helped bring a clean source of water to the village of El Canton in Honduras.
Sashangar is currently a private equity analyst at McKinsey & Co. in Boston.