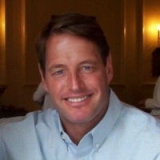 Awards
School of Public Health W.W. Patty Distinguished Alumni Award (2015)
About Michael Lysko
Michael Lysko is the Director and Professor of Sport Management Program at Southern Methodist University. Previous positions include serving as Vice President of Marketing Partnerships at Intersport, Director of Athletics at University of Western Ontario, and Commissioner of Canadian Football League from 2000 to 2002, and the Director of Marketing for the World Cup of Hockey in 1996, among other positions in sports marketing.
Lysko was selected as a 'Top 10 Marketers that Mattered' in 2002 by Marketing Magazine, and was ranked #11 in the Globe & Mail's 'Top 25 Sports Leaders in Canada' for 2001. He also oversaw the development of the 'CFL Rivalries' television advertising campaign, which was recognized by Marketing Magazine as one of the year's best, winning one gold and two silvers at the 2002 PROMO Awards, and a nomination for the Cannes International Advertising Festival.
Lysko holds a Master's of Science degree from Indiana University, an Honours B.A. from the University of Waterloo and a Sports Administration Diploma from Durham College. He has also completed leadership and strategy programs through the University of Pennsylvania's Wharton School of Business, Harvard University, and the Richard Ivey School of Business at The University of Western Ontario.