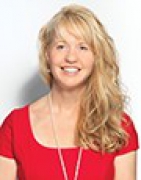 Awards
Kelley School of Business Distinguished Entrepreneur (2015)
About Susan C. Jones
Susan Jones is the CEO, President, and Founder of Seed Strategy, a growth acceleration firm that helps change agents at Fortune 500 companies and some of the world's most iconic brands create unstoppable ideas. Susan also currently serves on a CEO Advisory Board as well as on the prestigious Dean's Council for the Indiana University Kelley School of Business.
In just the past year, Susan's entrepreneurial success has been spotlighted several times, including an in-depth interview, video, and photo essay featured in the premier issue of Momentum, a digital magazine published by the IU Kelley School of Business.
A loyal alumna of Indiana University, Susan graduated in 1986 with a Bachelor of Science degree in Advertising and Marketing from the IU Kelley School of Business. She then spent 16 years working at one of the top marketing communications agencies in the country, achieving the Executive Vice President position before leaving to launch Seed.
In recent months, Susan successfully led efforts to join Seed with Burke, Inc., one of the world's leading marketing research and decision support companies. The combined organization creates a world-class consultancy with the ability to drive business growth through innovation, evaluation, and implementation.
In addition to her work, Susan and her husband John, a former Top Gun pilot, enjoy flying to favorite destinations with their children Jacqueline and John William and beloved dog Juno. In her spare time, she also trains and competes as a highly ranked dressage rider.