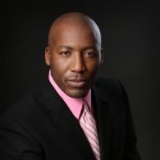 Awards
Kelley School of Business Academy of Alumni Fellows (2017)
About Thomas Dixon
Dixon leads all of Jack Link's marketing, research and development and innovation worldwide and is responsible for delivering the company's strategic growth plan through the successful planning, development and execution of all brand initiatives.
Before coming to Jack Link's, Dixon was chief marketing officer for Welch's. He also spent several years at Kimberly Clark, where he held numerous marketing leadership positions, as well as at Schwan's, Miller-Coors and General Mills.
He has served as a board member for Breakthrough Greater Boston, which prepares low-income students for success in college and trains the next generation of urban teachers using its unique Students Teaching Students model. He earned an MBA degree with an emphasis in marketing from Kelley in 2004.