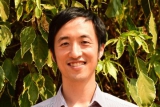 Awards
School of Medicine Early Career Achievement Award (2017)
About Paul Park
Dr. Park earned a bachelor's degree in chemistry from IU in 2004, and obtained his medical degree in 2009. Postponing medical school graduation by a full year, Dr. Park utilized two separate grants to not only take a sabbatical, but to investigate and implement tuberculosis control in Kenya.
During medical school, Dr. Park obtained a grant and traveled to Guatemala, where he set up a partnership between a community-based health delivery non-profit in Xela and Indianapolis-based Timmy Global Health, a clinic that continues to serve thousands of patients each year.
Today, Dr. Park serves as deputy chief medical officer of chronic disease for Partners In Health in Rwanda. He also holds faculty appointments at Harvard Medical School and Brigham and Women's Hospital in Boston. Dr. Park spends two months per year in the US where he is a medical officer for the Indian Health Service in Shiprock, New Mexico.
During his internal medicine residency at Duke University, Dr. Park completed a master's degree in global health, during which time he continued to pursue tuberculosis control research. As part of Duke's Global Health Residency Pathway program, Dr. Park returned to western Kenya to implement and evaluate innovative control methods for diabetes in rural communities, research which was made possible by earning fellowships from the Fogarty International Center and the National Heart, Lung and Blood Institute.
Dr. Park initially joined Partners In Health as a district clinical advisor, then worked on a model of community-based care for chronic and complex diseases that has proven itself to be a national model in Rwanda.