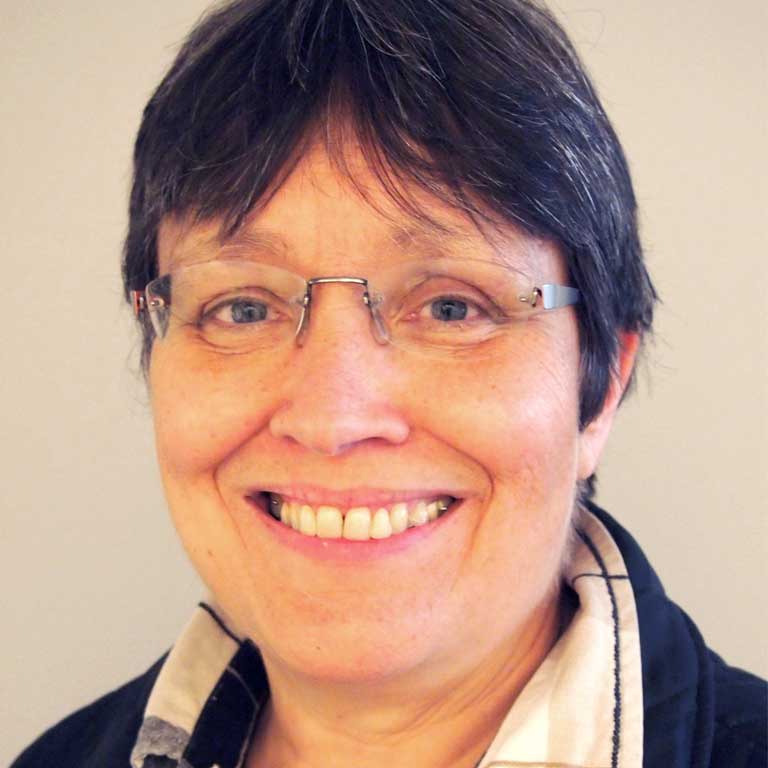 Awards
Herman Frederic Lieber Award (2021)
About Elizabeth Goering
Elizabeth Goering is a professor of communication studies in the School of Liberal Arts at IUPUI. Goering received her bachelor's degree from Bethel College, North Newton, KS, master's degree from Wichita State University, and Ph.D. from Purdue University. Goering joined the IUPUI faculty in 1990 earning tenure in 1997 and professor in 2016. Goering serves as the director of the online certificate program, director of the undergraduate studies, and chair of the curriculum committee for the department of communications studies at IUPUI.
Goering is a leader in communication education. She was selected to be a faculty fellow in the Indiana Hub of the AAC&U Faculty Collaborative and was a part of a 30-member team hosted by the National Communication Association that defined learning outcomes for communication majors. She has served as the principal investigator on three grants that sought to incorporate service learning and engagement opportunities from communications studies students. As an Erasmus Mundus Visiting Scholar award winner, Goering has served as a visiting faculty member at universities in Germany, Poland, Czech Republic, Spain, and the Netherlands. Goering has published extensively in teaching/pedagogy related journals including the Journal of Teaching and Learning with Technology and Communication Education, along with providing chapter(s) in several faculty development textbooks.
Goering has received many recognitions including the IUPUI Chancellor's Award for Excellence in Teaching, IUPUI; the SLA Outstanding Tenure-Track Faculty Award in the School of Liberal Arts, IUPUI; and is an eight-time recipient of the Trustee's Teaching Award, IU. Goering was elected to IU FACET in 1998. Goering received the IU Herman Frederic Lieber Memorial Award for Distinguished Teaching in 2021.