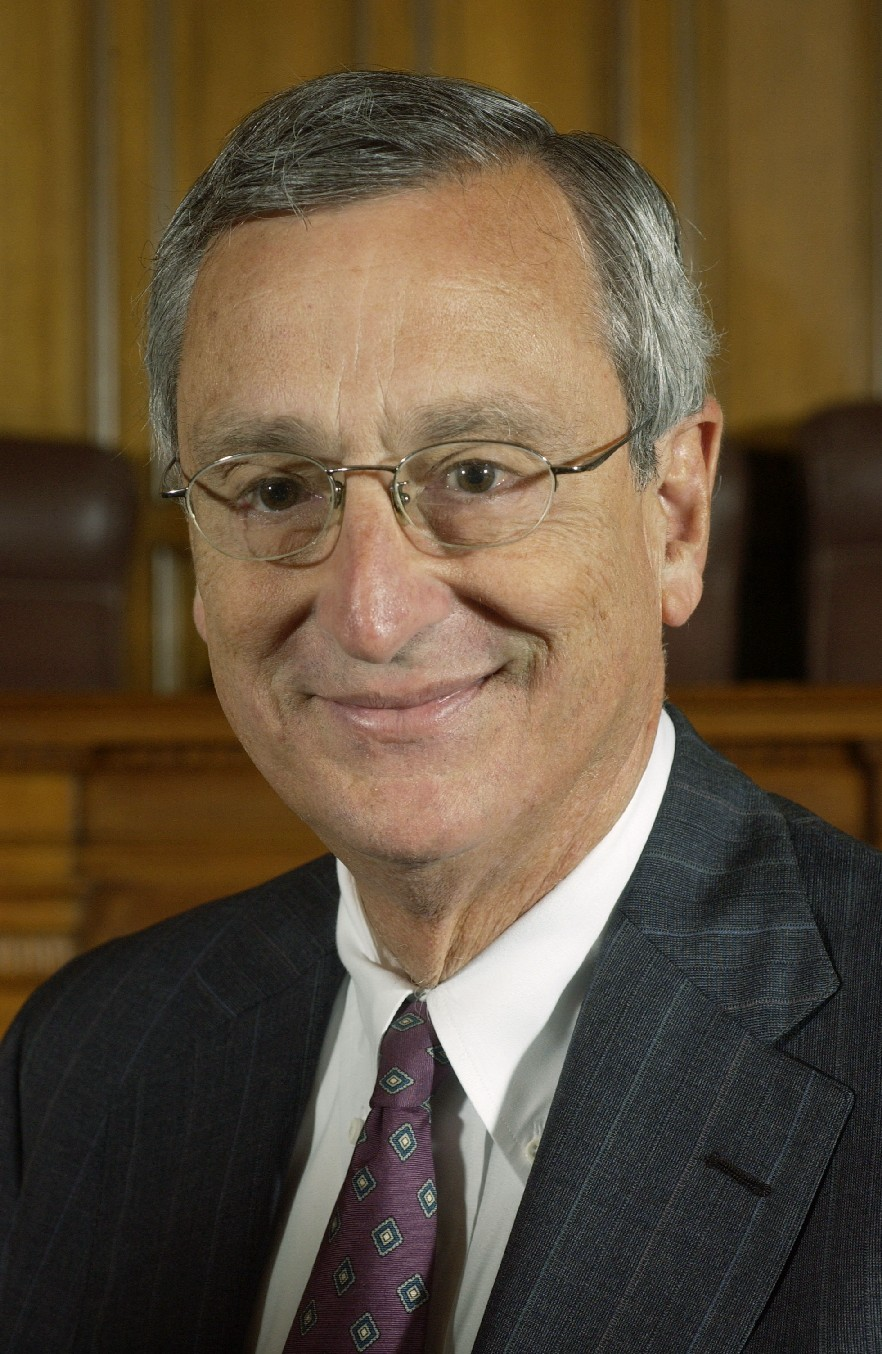 Awards
Honorary Degree (2021)

LL.D.
Doctor of Laws
IUPUI Undergraduate Commencement Ceremony
Indianapolis, Indiana
Presenter: Nasser Paydar
About Theodore R. Boehm
Theodore Boehm grew up in Indianapolis and graduated from Shortridge High School before attending Brown University. He graduated summa cum laude from Brown in 1960 with a bachelor's degree in philosophy and was selected for membership in Phi Beta Kappa. In 1963 Boehm graduated magna cum laude from Harvard Law School, where he was an editor of the Harvard Law Review.
Boehm served as a law clerk to United States Chief Justice Earl Warren and retired U.S. Supreme Court Justices Stanley Reed and Harold Burton in 1963. Then, in 1964, he returned to Indianapolis and joined the law firm of Baker & Daniels (now Faegre Drinker Biddle & Reath), one of Indiana's largest and most prominent law firms, where he became a partner in 1970 and managing partner in 1980.
"Justice Boehm was a leader within Baker & Daniels," recalls David Frick, his former colleague at the firm. "Lawyers, young and old, were quick to seek his advice. In my memory, there were few instances where a major decision was made without his input."
From 1988 until 1995 he served as general counsel of GE Aircraft Engines and deputy general counsel of Eli Lilly and Company. He currently practices law as a partner with the Indianapolis firm Hoover Hull Turner.
Boehm was appointed in 1996 by then-Indiana Governor and later U.S. Senator Evan Bayh to the Indiana Supreme Court, a position he held until 2010. During his 14 years on the state's highest court, he was its most prolific author of majority opinions. "His keen intellect, collegiality, and humility contributed significantly to Indiana's Supreme Court being recognized as one of the finest state courts in America," says Bayh.
A lifelong sports enthusiast, Boehm was the first president and chief executive officer of Indiana Sports Corporation, and he served as chair of the organizing committees of the 1982 Olympic Festival and the 1987 Pan American Games, both held in Indianapolis. These events resulted in Indianapolis becoming the site of more than 400 major sports events in the succeeding decades. Boehm chaired the Nominating and Governance Committee of the United States Olympic Committee after its reorganization in 2003, and he served as co-chair of the Organizing Committee for the World Basketball Championships when they were held in Indianapolis in 2002. He is widely recognized as a leading architect of a successful strategy, beginning in the 1970s, to drive development by putting Indianapolis on the map as the amateur sports capital of the world. James T. Morris, vice chairman of Pacers Sports and Entertainment, a life member of the Indiana Sports Corporation, and a member of the Trustees of Indiana University, says of Boehm, "There are few people who have made more of a contribution to Indianapolis over the last forty years."
In an article titled "A Tribute to Justice Theodore Boehm" in the Indiana Law Review, IUPUI Chancellor Emeritus Gerald L. Bepko, an IU Trustee Professor in the Robert H. McKinney School of Law at IUPUI, notes that Boehm's community contributions have not been limited to sports. "He was and continues to be active in leading the development of the arts and cultural dimensions of our Indianapolis community," Bepko writes. "He was an early president of the Penrod Society. He has been a member of the board of WFYI, our region's public broadcasting outlet, and his interest in downtown Indianapolis has been reflected in his board memberships for the National Art Museum of Sport and his very important service on the board of the Indianapolis Conventions and Visitors Association."
Boehm has been named a Sagamore of the Wabash by five Indiana governors. He received the Michael Carroll award for dedication to the Indianapolis community, the Pathfinder Award from the Indiana Sports Corporation, the Silver Gavel award for civility from the Indianapolis Bar Association, and the Thomas Moses Good Scout Award, and he was inducted into the Indianapolis Public Schools Alumni Hall of Fame. He is married to Peggy Boehm, who has held a number of senior positions in Indiana state government. He has four daughters and six grandchildren.