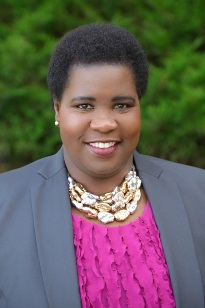 Awards
O'Neill School of Public & Environmental Affairs Distinguished Alumni Awards (2021)
About Claudia Cummings
Claudia Cummings is the president & CEO of the Indiana Philanthropy Alliance (IPA), one of the largest statewide networks in the country created to boost philanthropy's impact in communities throughout its state borders.
A strategic leader and dedicated public servant, Claudia brings a distinct vision and passion to maximizing the impact of Indiana's foundations, corporations and social investors that collectively hold more than $21 billion in assets and make more than $850 million in grants annually.
During her tenure leading IPA, Claudia has worked with leadership to inspire innovation and action; to engage members in collaborative forums to address key issues; and to amplify the diverse voices that make up Indiana's philanthropic sector.
Prior to joining IPA, Claudia served as vice president of strategic development at Conexus Indiana, the Central Indiana Corporate Partnership (CICP) initiative that has positioned the Hoosier state as the best place for advanced manufacturing and logistics industries to invest, employ, and succeed. For more than ten years, she served in senior leadership at Conexus Indiana, overseeing nationally recognized collaborations on workforce development and education between industry, academic, philanthropic, and public sector partners.
Prior to her work with Conexus Indiana, Claudia served as Deputy Commissioner at the Indiana Department of Administration (IDOA), where she focused on small business development. In addition to her role at IDOA, Claudia previously worked in various policy, communications, and leadership positions for the Mayor of Indianapolis, Speaker of the Indiana House, Marion County Clerk, and U.S. Attorney for the Southern District of Indiana.
Claudia is deeply involved in her community, including service on the boards of Sagamore Institute, Goodwill Education Initiatives, Indiana University Public Policy Institute and the Bowen Center for Public Affairs at Ball State University. She previously served as a member of the Indiana Election Commission, State Workforce Innovation Council, and the Board of Directors of the Indianapolis Local Public Improvement Bond Bank.
Claudia earned a Bachelor of Arts degree from Franklin and Marshall College; a Master of Public Affairs from Indiana University's O'Neill School of Public and Environmental Affairs; and an executive certificate from the Dartmouth College Tuck School of Business.