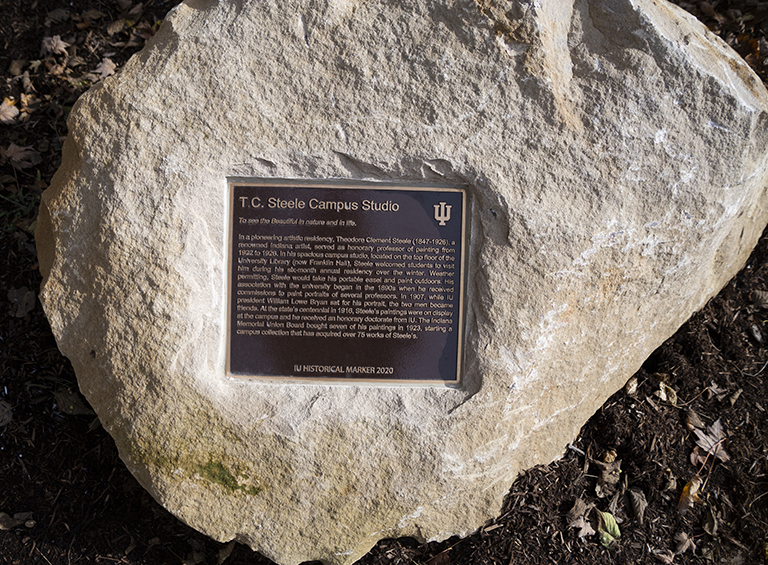 Awards
IU Historical Marker (2020)
About T.C. Steele Campus Studio
Indiana University dedicated a historical marker in 2020 about the T.C. Steele Campus Studio. The marker text follows:
"To see the Beautiful in nature and life."
In a pioneering artistic residency, Theodore Clement Steele (1847-1926), a renowned Indiana artist, served as honorary professor of painting from 1922 to 1926. In his spacious campus studio, located on the top floor of the University Library (now Franklin Hall), Steele welcomed students to visit him during his six-month annual residency over the winter. Weather permitting, Steele would take his portable easel and paint outdoors. His association with the university begin the 1890s when he received commissions to paint portraits of several professors. In 1907, while IU president William Lowe Bryan sat for his portrait, the two men became friends. At the state's centennial in 1916, Steele's paintings were on display at the campus and he received an honorary doctorate from IU. The Indiana Memorial Union Board bought seven of his paintings in 1923, starting a campus collection that has acquired over 75 works of Steele's.