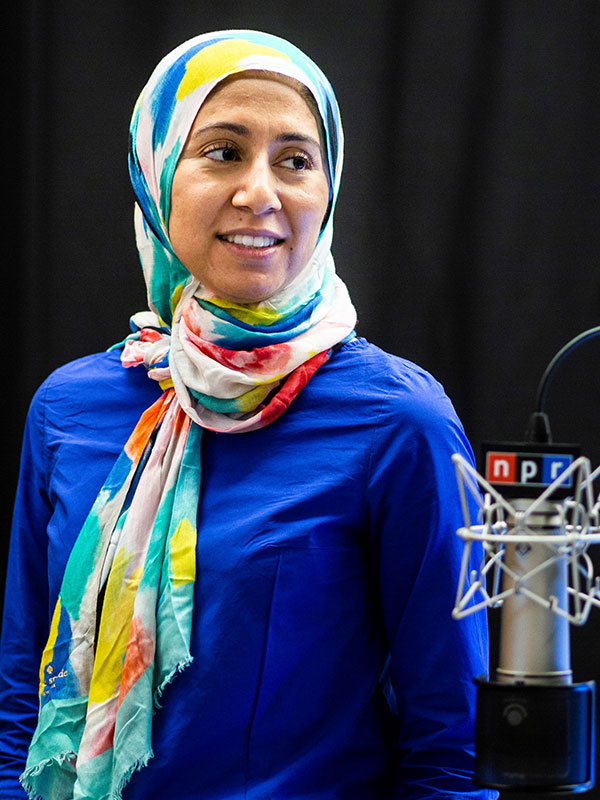 Awards
College of Arts and Sciences Outstanding Young Alumni Award (2021)
About Asma Khalid
Asma Khalid is a White House correspondent for National Public Radio (NPR) and co-host of The NPR Politics Podcast. Before joining NPR's political team, Khalid helped launch a new team for Boston's NPR station, WBUR, where she reported on biz/tech and the future of work. She's reported on a range of stories over the years, including the 2020, 2018, 2016, and 2014 elections, the Boston Marathon bombings, and the trial of James "Whitey" Bulger.
During her reporting of the 2016 election, Khalid often used data to dig into demographic trends; for example, she created the Perfect State Index to find the most "representative" U.S. state ahead of the 2016 primary season.
Khalid got her start in broadcasting in her home state of Indiana. Following her time at IU, Khalid was introduced to radio reporting through an internship at BBC Newshour in London during graduate school. She went on to earn her master of philosophy degree from the University of Cambridge in 2007.